BOOK ALEX
FOR SPEAKING
+ FACILITATING
Alex Echols is available for keynote speaking and facilitation engagements around the world. He is an ever evolving subject-matter expert using a compelling mix of levity, evidence-based research, practices and rich life experiences to connect deeply with global audiences.
Alex has spoken and facilitated at dozens of companies throughout the world including Disney, International School of Panama, Nike, SalesLabX, Hewlett Packard, Walker & Dunlop and many many more.
If you're interested in hiring Alex, fill out the Speaker/Facilitator Request Form below on this page and be sure to let us know which role you'd like Alex to step into.
If you need to get in touch about anything else including an interview, panelist, media or possible partnership request – please reach out to our team using this link.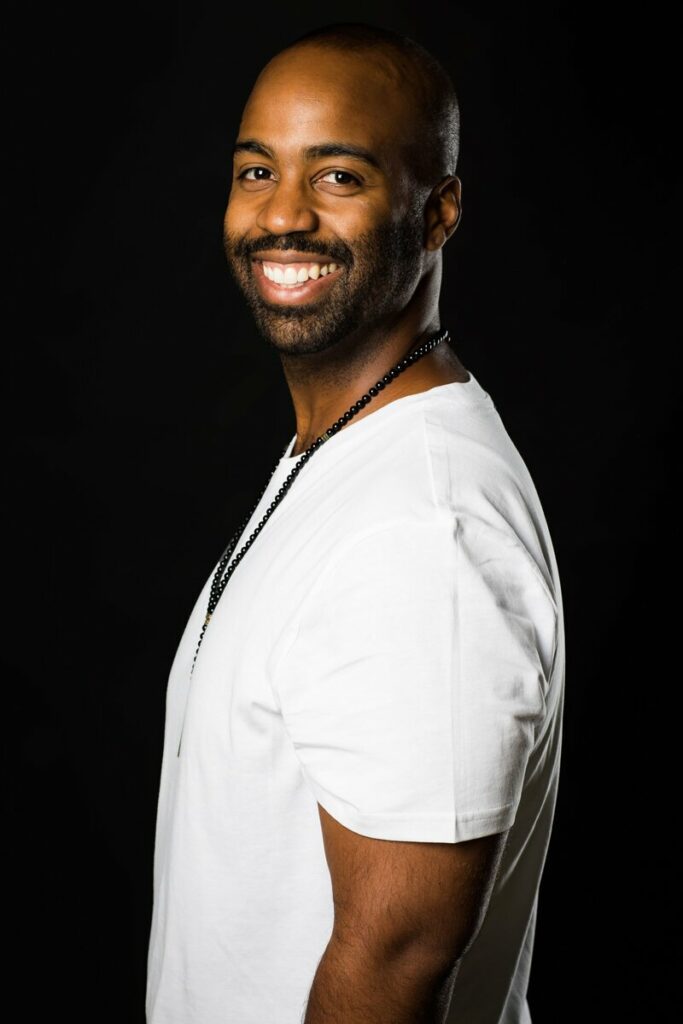 The 4 Unspoken Laws of Influential Leadership
Who This is For: CEO's, Executives, People Managers, Founders, Aspiring Leaders
The Bold Truth About Stress: How to Use it to Thrive at Work & Home
Who This is For: Employees, Executives, Founders, General Audience
Let us know in the Speaker Request Form below. Other signature keynotes to come.
Lead from Within Foundations - Level I
Who This is For: CEO's, Executives, People Managers, Founders, Aspiring Leaders and People Managers
Lead from Within Advanced - Level II
Who This is For: Successful cohort graduates of the Foundations Journey
Who This is For: Employees, Teams, Founders, Leaders
I am first and foremost a student before teacher. I am dedicated to my path and all the tools & practices that I share with audiences. Some of my top favorite tools include gratitude, emotional intelligence, mindfulness and self-compassion. I am very humbled and grateful to all my teachers and mentors that have supported me on my journey. I could not do this work without them.
From childhood … storytelling and writing have always been some of my biggest passions  – they're my jam! And over the years, I've continued to deepen in my craft and I've also become a bestselling author.
One of my top & favorite skills as a speaker-facilitator is taking complex topics and making them simple & easy to pick up. In each talk, I explain the science and evidence behind the topics in a way that people can understand and actually use.
I've traveled to 55 countries and have lived in 9. My life experiences and deep training continue to allow me to connect with a wide-range of audiences globally to support people on their journeys.
Ready to chat? Fill out the speaker/facilitator interest form below:
PLEASE NOTE BEFORE SUBMITTING:
This form is for speaking requests only. If you have any other questions or comments, please use the contact page.
Please provide your budget for the event. Alex receives several speaking requests per month. He only considers paid engagements unless otherwise explicitly stated.
This form is sent to Alex's speaking team. Submissions that are not related to speaking requests will not reach Alex.
ALEX HAS SPOKEN AND FACILITATED AT SEVERAL COMPANIES THROUGHOUT THE WORLD. CHECK OUT SOME OF THE PRAISE AND APPRECIATIONS BELOW:
"A 'Top Three' leadership program that I've ever done!"
2022 EVERYHUMAN COHORT PARTICIPANT
"Thank you so much for the experience. I will take it day by day and I look forward to the next one."
"Thank you so much for spending the time with our team, sharing experiences and giving us the time and grace to collect ourselves. I am grateful to have found you."
DIRECTOR OF TALENT @ SIGMA COMPUTING
"Thank you Alex for making the program such a life transforming experience!"
SENIOR LEARNING SPECIALIST @ AMAZON
"Those sessions put everything together for me. All the work I've been doing over the past year made a lot more sense after them."
ANALYST @ NATIONAL OCEANIC &
ATMOSPHERIC ADMINISTRATION
"Thank you for your brilliant teaching. I will treasure this experience. I am grateful to you for providing the space and heart for some vulnerable sharing."
LEADERSHIP & EXECUTIVE COACH
@ MARSHALL GOLDSMITH COACHING
"Thank you Alex! You are a gifted communicator."
"I'm now in the NOW. You are an inspiration!"
DIRECT OF GROWTH @ WELLBEING AT WORK
My philosophy is #onelife and I'm on a mission to discover what it means to be fully alive. If I can help others enjoy their journeys a bit more too … then I'm doing my job on this 🌍.